Little Arrows Playgroup offers families the opportunity to enjoy a friendly and relaxed morning chat, and allow children to explore and play together in the fully-fenced play area.
Little Arrows happens from 9am on Tuesdays in the undercover area near the CCC Early Learning Centre, College Road, Southside .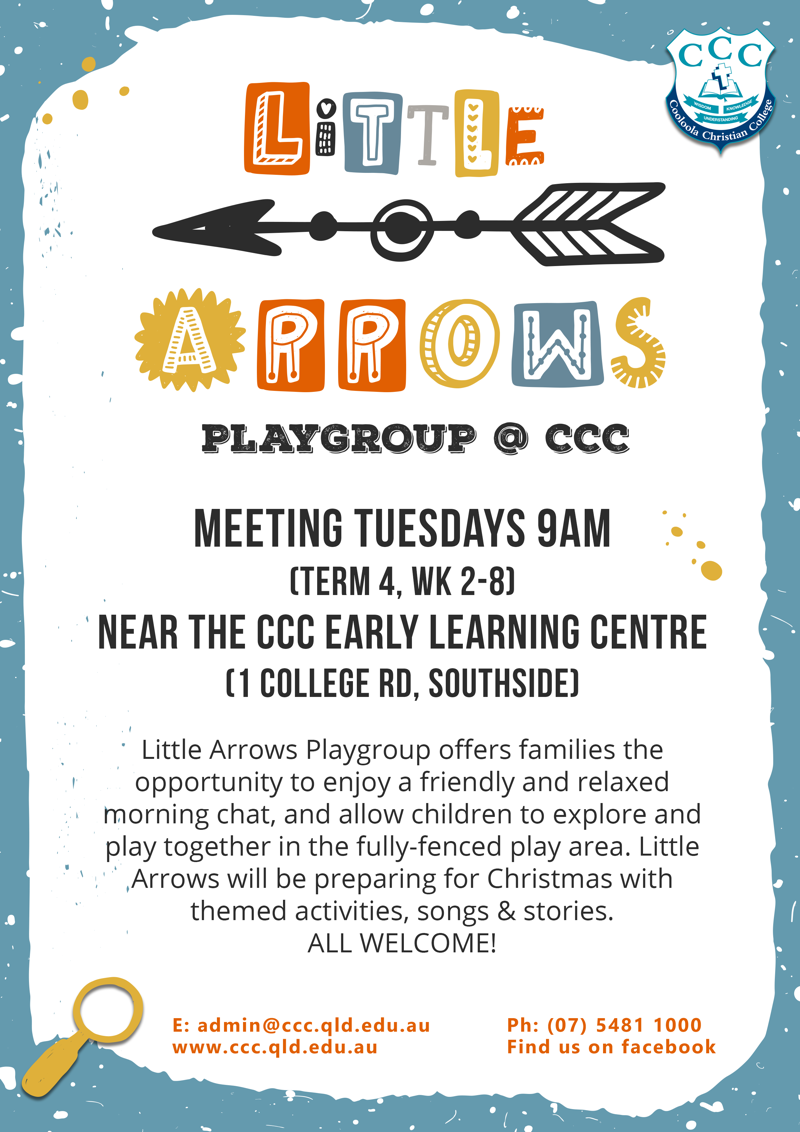 Little Arrows runs in partnership with Cooloola Christian College .
Get in touch to find out more!