Trash 'n' Treasure - Update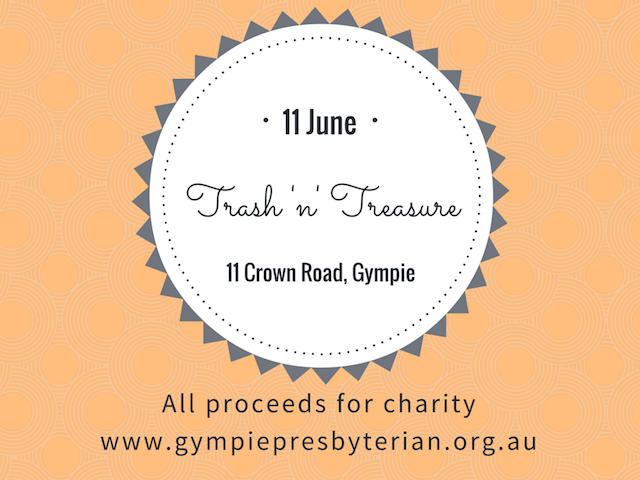 A big thanks to everyone who supported our Trash 'n' Treasure sale on June 11. We had a great day, cooking up sausages and selling loads of 'stuff'—collectables, bric-a-brac, clothing, plants, relishes…even a piano!
The total amount raised during the sale was around $800, and as church we 'rounded up' the total to $1000. So we've been able to donate $500 each to Care Outreach and Community Action Gympie. In addition, we had loads of leftover items which have been donated to Little Haven, so they can sell the items and raise funds for their services in palliative care and cancer support services.
Tags: #News