Strength Under Pressure
2 Thessalonians 2:13-3:5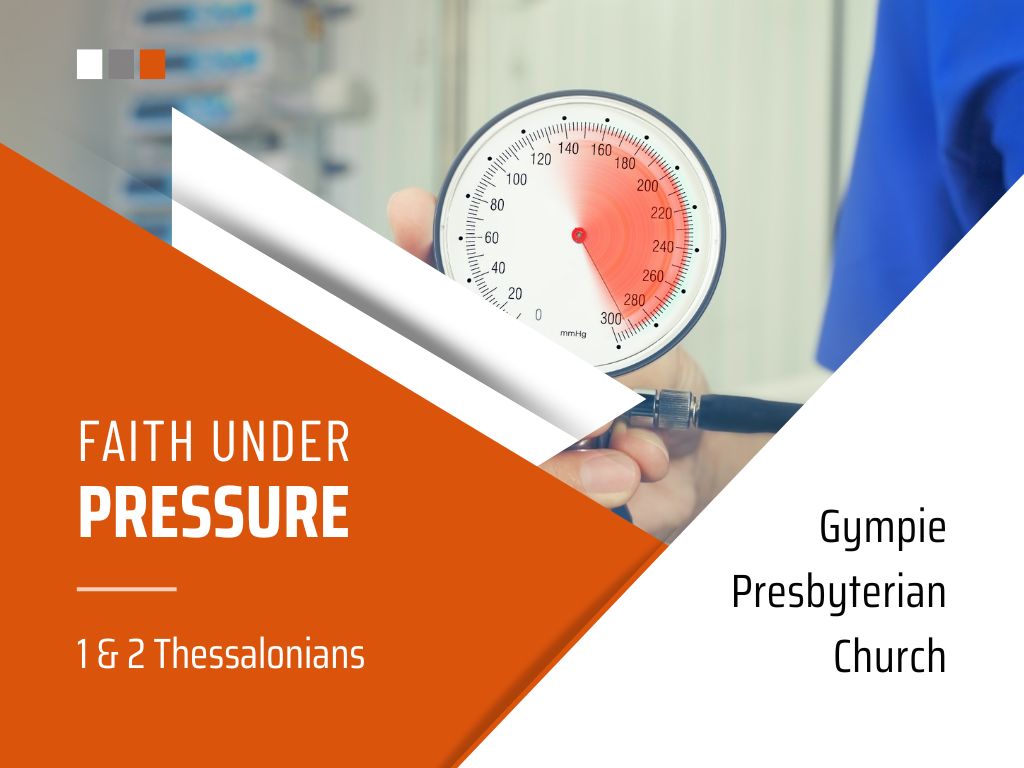 Your browser doesn't support embedded audio.
How do you cope with the pressures of life? If you're a Christian, how do you sometimes feel pressure to give up on trusting in Jesus?
In this message from 2 Thessalonians, we hear God's promise to strengthen the people he loves in Christ.
Outline
Know who you are (2:13-14)
Pray to stand firm (2:15-17)
Pray for Gospel Progress (3:1-2)
Rest in the God who strengthens (3:3-5)
Preacher: Daniel Saunders
Series: Faith Under Pressure
Topics: #Prayer , #Endurance , #Love
Date: August 20, 2023