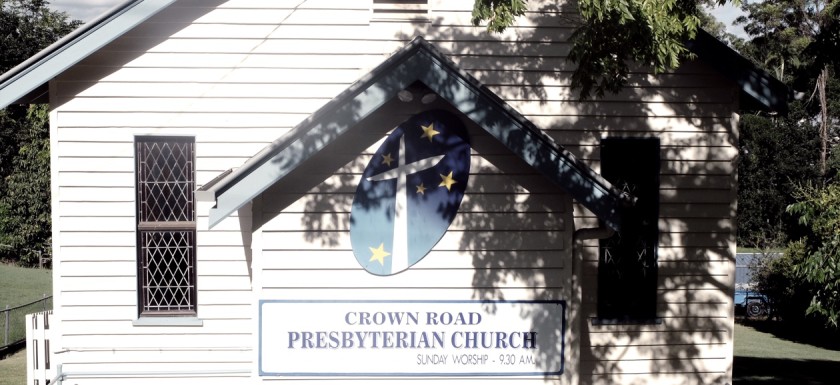 Gatherings cancelled due to COVID-19.
Please see this page for details regarding our response to Coronavirus.
When is church?
We meet at 9:30 am on Sundays.
How do I get there?
We meet at 11 Crown Rd, Gympie.
Parking is available along Crown Road, and we have limited off-street parking accessible from Stanley Lane.
If you're planning a visit and would like us to reserve a parking spot, please get in touch.
What happens during the church service?
When you arrive, you'll be greeted by someone and given a notice sheet. During the service, we 'll sing songs together (don't worry, you don't have to sing if you don't want to), be led in prayer, and listen to the Bible read and explained. Our service runs for about an hour. After the service, you're invited to join us for morning tea on the verandah at the back.
During the school term, we run Sunday School for lower primary aged children. Find out more in our FAQs.
---